Our Pools Mainpage: www.suprnova.cc. Our Twitter: twitter.com/SuprnovaPools Be sure to follow us for updates and news !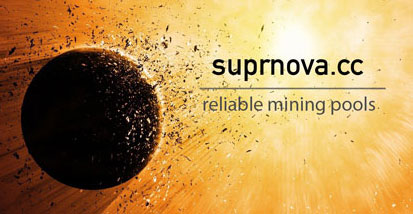 This is a
NGv2
Pool - you can use your Suprnova unified login here ! (All Suprnova Pools with this logo share the same login and worker information - no need to re-set everything !)
Suprnova's PascalCoin Pool // Algo: Pascal-SHA256 //
Live!
!
Account sending is now active !
This pool will close on Sunday 03/26 - stratums will be shut.
Take a look at PASL - PascalLite a fair community Alternative of the coin. There's also a Pool for it.